Tweezers:
Tweezers are a very important tool in brow shaping, and for the best results, it would be best to pluck your eyebrows  after showering, while the hairs are soft and follicles are open.
Now you should make sure that you pull the hairs in the direction of growth, and once in  a while it is recommended that you step back from your mirror to get an overall view of your face so you don't over-pluck.
There are many types and brands out on the market and prices vary but here below are a few suggestions that I recommend:
BEST TWEEZERS SET – Includes CASE With Mirror and Ebook – Pointed, Silver Slanted and Purple Slant Designs. Best Eyebrow Pluckers and Ingrown Hair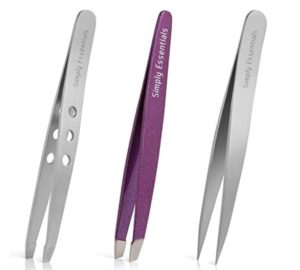 About the Product
This is a money saving set as with this tweezers set, you get 3 pairs of professional tweezers at an affordable price at $14.44 They're cheap tweezers, but they're not cheaply made, so they're an excellent value for your money. 
These include a Case, Magnified Mirror and three pairs of professional tweezers made of stainless steel that won't corrode, rust or tarnish. The tweezers will retain their honed edges even with frequent use to last for years
Use the pointed tweezers for any task that calls for tweezers precision work. They're the perfect ingrown hair tweezers, surgical tweezers for removing ticks & splinters; Try the purple slanted tweezers as eyebrow tweezers to make grooming easy. The silver slant tweezers are great for using as nose tweezers and other tasks that require a gentle touch with maximum control. 
RUIMIO Eyebrows Tweezer Stainless Steel Eyebrow Plucking 2 Pieces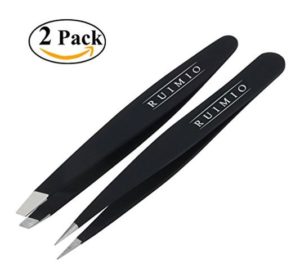 About the Product
The "jaws"  of these very high quality tweezers are precision machined to close with no gap between them, so the hairs you grip won't slip away.
The matte black finish and ergonomically design of the handle portion makes them easy to grip and control.
At the price of $21.99  these are a little heavier than most tweezers, which gives them a feeling of quality as well as improving their functioning.
The slant tweezers will be good for most plucking needs. And naturally, these tweezers can also be used for other purposes, such as removing splinters.
Another site with which I have collaborated,  gives a great review on some of the designer  tweezers that are really great if you are looking for those types of tweezers – have a look at Beauty With Hollie
Eyebrow Brush
A good brush is essential. Here is a list of several recommended brushes that can do the job great!
 

The great thing about this duo brush is that you get both of your needed brushes in one go, so that you don't have to worry to loose one or the other!
Pack them into your makeup pouch in one go and now worries on your  mind.
The hair quality on the angled brush is excellent for both shading and highlighting. The bristles on the rounded brush are well parted to get every hair in line!
All in all this is a great handy brush at a great price of $6.95!

Eyebrow Brush – Duo Eye Brow Spoolie – Angled Eyeshadow Eyeliner – Precision Flat Definer – Small Shader – Premium Quality 3 Piece Set – Cruelty Free Synthetic Bristles.

This full set of brushes has EVERYTHING you need for shaping, shading and taming your eyebrows!
The quality of each of the tips is of the best, I love the way they have managed to make the brushes in such high quality and its synthetic, meaning no cruelty to animals which is a BIG plus for me!

This is the EYEBROW BRUSH SET you have been waiting for – 3 professional quality eye brow brushes that are perfect for a flawless brow application and grooming. Included: small eye shadow brush – double ended makeup brow brush (angled and spoolie) – and a flat definer brush. The ideal brow makeup brush set For all brow shapes. 

And at the price of $12.95 you simply can't go wrong!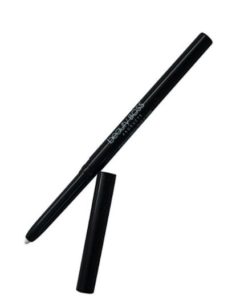 About the product
This whitestick  gives a base for your brow powder to stick to, allowing for great adhesion and waterproofing. It keeps your eyebrows with the shape you choose and holds the color well when applying the eyebrow powder.
Use it to create a makeup "plan" for your brows. Mark where you want your brows to start and end – how high you want your brows to go and also to trace inside of a stencil to see what hair is falling outside of the shape you want. At $12.95 again you can['t go wrong!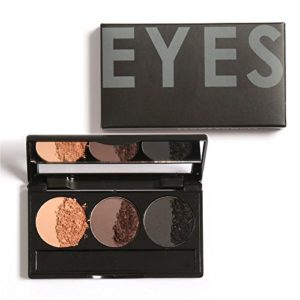 This is can be used as an eye-shadow come brow powder which is perfect! The Brow Powder is a Three-shade compact that creates a beautiful and natural brow effects. It gives a sheer to medium opacity  as the powder includes antioxidant of Vitamins C and E. This powder has an emollient formula  which is transfer resistant and keeps the brows supple. It comes in 3 three-tone shades so that it can suit any of your changes (if any). It is waterproof and really long lasting!  So at $10.49 you really could not ask for more!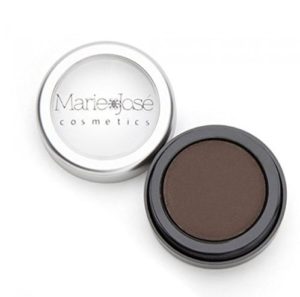 About the product
This delicate smoke shade generates an beautiful brow and you are bound to get plenty of compliments from your friends, I know I did whey I started using it! 
The great thing about this eyebrow powder is that its compact texture helps balance the minor imperfections in your brow and also helps fill in sparse areas or scars.  Its easy to apply so it takes me only seconds to get my brows shaped perfectly.  This is a great alternative to permanent dyes if you ask me!
Another great plus in my books is that it is not tested on animals and it is vegan so when they say its NATURAL they mean it all the way! Now that is enough to make you raise your eyebrows in admiration!  
One last thing, this powder  really cost effective as one box lasts for about 6 – 8 months so at $16.95 it is a really good deal!
Estee Lauder Automatic Brow Pencil Duo 06 Dark Brown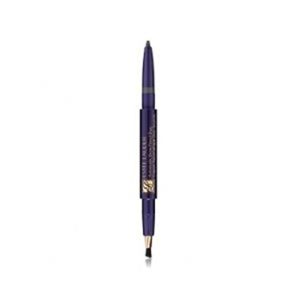 About the product
This is a very versatile, double-ended brow pencil with twist-up brow-color on one side and styling & blending brush on the other. With this brow pencil now you can line, define and accentuate your brows with real ease, balancing your eyes and framing your face. It comes with an initial color cartridge plus one refill. Additional refills are available. Fill in the parse areas, using short, feathery strokes to shape and even out the contours of your brow.
What is really good about this pencils is that it wears long and looks natural. Its has the perfect color, not too light and not too dark. This is the only pencil I use. A bit pricey, at $30.24 but the quality is worth it.
**Note: Just thought I'd let you "in the know"… The reviews on these products on Amazon are really great, and this is why I am even more confident in recommending these to you!
Enjoy Your Beauty…
Orion
******************
AFFILIATE DISCLOSURE:
"When you buy something from this website, I may receive an affiliate commission. These are my opinions and are not representative of the companies that create these products. My reviews are based on my personal own experience and research. I never recommend poor quality products, or create false reviews to make sales. It is my intention to explain products so you can make an informed decisions on which ones suit your needs best."