How to get Long EyeLashes has been a woman's desire for as long as we can remember! Batting your lashes is one of the ways to attract your partner, or potential partner!
Many have come up with various ideas and techniques to elongate on how to make your eyelashes longer & luscious! Here I hop to enlighten you some on these and more!…
Lash Primers – really?
Mmmm… you might be thinking…another product some cosmetic company is trying to push me to buy!?
Well no! Darlings….eyelashes need priming just as much as does our skin! They are the gentle little ones that protect our eyes. Yes, beyond the purpose of "batting our eyelashes" they do have a physical purpose of protecting our eyes from dust and other particles that are airborne.
So priming our eyelashes is really the best thing we can do.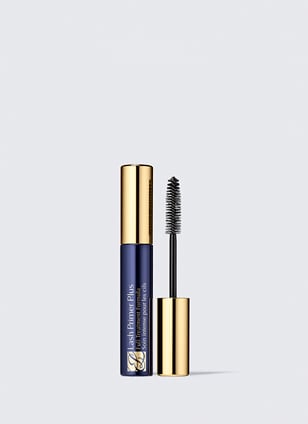 Priming prepares the fine hairs of thel eyeashes as well as protects them from the chemicals of the mascara. They nourish the lash and strengthens them. One of the better Lash Primer on the market is Estee Lauder's Lash Primer PlusFull Treatment.
It is by far the best primer out there for the price.
Long EyeLashes – Instant!
Ok so it's no secret that putting on mascara is the quickest way to have beautiful long lashes. But mascara can be tricky. Here, the true adage stands…the price does make a difference! Quality reigns in the good quality, and usually higher priced mascara. Why? Because the companies that make them invest more time and attention on the brush quality, angle and density and also on the actual "cream" of mascara they use.
You want to have a smooth, non cloggy experience. A mascara that doesn't dry up within the first month of use. A product that will stand the various climates you may be in, and you want to know that even that you may not have bought a waterproof mascara it doesn't mean you wanted to buy a smudge full product!
Estee Lauder Sumptuous Extreme Lash Multiplying Volume Mascara for Women is exactly the product I am talking about. This mascara is a great voluminous mascara, it builds the thickness and length to the lashes and best of all It leaves the lashes natural feeling and does not smudge!
Again I recommend to the accompanying Estee Lauder primer. The advantages are numerous, first they are hypoallergenic, and for men having large eyes, these are the most gentle on my eyes and don't dry them out.  The Lash Primer is excellent to prepare my lashes for the application of a good quality mascara. I found that the pair go hand in hand and compliment each other just perfectly.
Waterproof EyeLashes
For those days that you may want to lash out to the pool or the beach this summer, waterproof mascara is a must!
Even if you are not one for puting on make-up when going to the beach – which I personally see as totally logical, still putting on some kind of "accent" on our face is preferable experience. Some waterproof mascara and long lasting lipstick – bare minimum for those sunny brilliant days!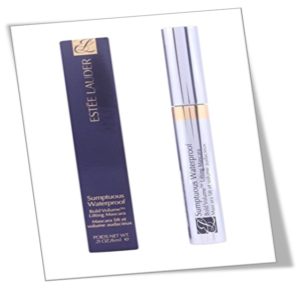 Estee Lauder's Sumptuous Waterproof Bold Volume Lifting Mascara  is by far my favorite waterproof mascara! I have tried several  mascaras and this one is way above anything I have ever used. For some people who have allergies and sinus problems (which make their eyes watery), makeup is pretty much out of the picture, but this mascara WILL stay on and not run. It lengthens lashes beautifully. Also, It doesn't feel heavy on the eye and it's not difficult to remove. You will not be disappointed with this mascara.
This is the perfect one for me, and it applies just right, stays on for "ever" and really doesn't smudge, even when applying sunscreen lotion on my face!
Putting On – Taking Off
Having your mascara all set and being with it all day long doesn't mean that you have to stay with it throughout the night! It is important to remember that cleaning your face at the end of the day is imperative to healthy skin.
Taking off waterproof make up can be challenging and for that you need a good quality Makeup remover that will not leave you oil, cloggy or watery eyed.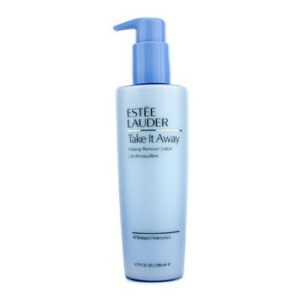 Finding the right product is not easy, as the market is full of great "cleaners" that are quite harsh on your skin and eyes.  I have found that  sticking to one company when it comes to waterproof products is the best as they are made to co-ordinate together and so keep my skin irritant free and hassle free.
So yes….Estee Lauder Take It Away Makeup Remover Lotion does the trick indeed. It quickly and gently removes all makeup, even long-wear and waterproof products. This is a unique water-based formula which refreshes with a crisp citrus scent and it rinses away easily leaving my skin feeling soft and smooth with no greasy after feel or oily residue.
My Conclusion
Which ever product you end up choosing to buy, you need to make sure it is most suitable to your skin types and situation. If you suffer from allergies you may need all that Estee Lauder can offer as they truly are hypoallergenic in all their products which is a great relief and saves the head ache to find what goes with what.
If you have oily skin, acne prone skin – yes even at the advanced age of 50+ our hormones may still be playing up (young for ever?:) ) You may want to look for something stronger and more "acidic" in nature. Do try to avoid alcohol based products – they just don't do any good to any skin types!
I know for that for myself, I sometime change my line of cosmetics just to give my mind a refreshing feeling, my skin doesn't really mind what make it is so long as I take note of what it needs, but I know that my brain likes the diversity so I indulge it every now and then…what about you?
hope you enjoyed this review and if you have any questions or want to leave your own personal review, leave a comment below.
Click Here For More Wonderful Skin Care Products at the Skin Care Shop!

Founder of Beauty-Over-Fifty.com
AFFILIATE DISCLOSURE:
"When you buy something from this website, I may receive an affiliate commission. These are my opinions and are not representative of the companies that create these products. My reviews are based on my personal own experience and research. I never recommend poor quality products, or create false reviews to make sales. It is my intention to explain products so you can make an informed decisions on which ones suit your needs best."