The Best of Anti Aging Skin Care Products
Welcome to the review blog of the best Anti Aging Skin Care products for

you

. Here I have reviewed one of these great products. Enjoy and if you have used this particular product, please feel free to leave your experience below.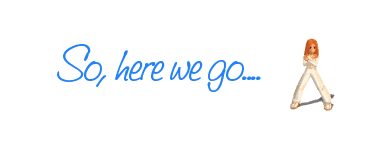 Product: Estee Lauder Advanced Night Repair
Cheapest place to buy: Amazon
Skin Type: All Skin Type
Size: 14oz
My Rating: 9.5 out of 10
This is one of Estee Lauder's best products EVER! No, I am not trying to "upsell" it to you! It simply is!  Its been around for a very long time and there is a very good reason why Estee Lauder has not changed its formula for years! Why fix something that is not broken – right?
What about it?
This great serum maximizes the skin's natural nighttime renewal with exclusive ChronoluxCB Technology, and it is fragrance-free. What I love about this product is, that it leaves your skin feeling smooth, not sticky and you can apply on top of it your skincare moisturizer, without getting "cloggy"!
It is ideal to aid the multiple signs of aging, it has visible age prevention, fights dryness & dehydration and takes care of lines, wrinkles, dullness, and loss of radiance. this product has been around for quite a long time and its no wonder that Estee Lauder has not changed anything drastic in this product since it's inception in 1968! As it works just right for any type of skin! Yes also for oily, greasy and acne prone skin…this is from personal experience.
Some Personal Background
Back several years ago, when I had some strong imbalance with my skin, it was acne prone and oily – must have been the change of diet as I had moved countries – and this serum just balanced my skin and cleared it up beautifully! I used also Estee Lauder's facial skin moisturizer which worked really in harmony with the serum. Got really good results!
Estee Lauder's  ADVANCED NIGHT REPAIR SYNCHRONIZED RECOVERY COMPLEX II  is composed of a blend of citrus, sweet fruits, flowers, and sandalwood.
Some Facts (Pros & Con's)
Pro's: Estee Lauder's  ADVANCED NIGHT REPAIR SYNCHRONIZED RECOVERY COMPLEX II  is composed of a blend of citrus, sweet fruits, flowers, and sandalwood.
Yet with all this, it has a gentle almost non-existent odor, which makes it really nice to use. (not overbearing!). It is smooth to apply, and you need really just a very little amount, it goes a looooong way.
Con's: When buying this product online, you do need to know where to buy it. It is a product in the higher price range of skincare products, and because of this there are some online sellers out there that sell fake ones, and then you get really "ripped off"!
Even if their price is "cheaper", sometimes it is better to pay more and get the quality you pay for.  So yes, in Amazon the price range is the cheapest, and mostly the sellers are genuine.  However, buying directly from the Estee Lauder house may be pricier, but you know you are getting the best original product. I am giving you the choice of both here in this review, for you to decide what you'd rather have.
I hope you enjoyed this review and if you have any questions about Estee Lauder's Advanced Night Repair,  or want to leave your own personal review, leave a comment below.
Click Here For More Wonderful Skin Care Products On Amazon