H

ello everyone, I am Orion and I have joined the Over Fifty club on my last birthday!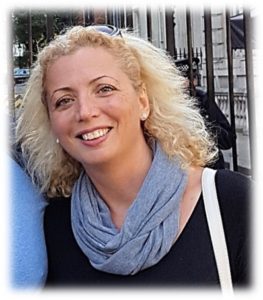 To say that I feel it? No! And I am sure I'm in good company on this count!
The reason I have created this site is due to my interest in Skin Care. I have been curious about it ever since I can remember…well I do remember… I was 16 years old and saw a very wrinkled lady get on the bus, on my way to school. Her appearance left a big impression on me, or possibly was it  "shock"?
The next thing I knew, after school I scooted off to my local shopping center where there was a Beauty Skin Care shop. I promptly befriended the lovely young cosmetician who advised me on all that I needed to know to take good care of my skin, for the years to come.
Of course, I have learned much more since then. The function of our skin, its amazing resilience and fragility are so numerous and still, it is a field of discovery to dermatologists!
Now, being 50 years old I am aware of the changes that are taking place in my body, and though I have been gifted with great genetics, I still think that taking "preventive" actions where I can, is a good idea.
So what will you get out the Beauty Over Fifty site
I plan to share with you here the latest in Skin Care treatments, beauty tips, pro's & con's of new fads, wonderful makeovers, and for the curious ones among you, the outrageous makeovers that will make you think twice about various procedures!
I'll also share with you fashion tips in make-up, clothing, and accessories. Well you know, you don't just put on your make up to stay at home (though that is sometimes fun) but you do want to look your best when you go out…so fashion & accessories are a must!
If you ever need any advice, feedback or support regarding skin care, beauty tips or anything else I have mentioned here I would be more than happy to connect with you. Simply leave your comment below and make sure you visit my site regularly as I am always updating it with wonderful new content!
Wishing you an enjoyable time "surfing" around here, and thank you for visiting!

Founder of Beauty Over Fifty
Founder of Beauty Over Fifty