I want to share with you some little known facts about… Lip Balms!
Yes these amazing little lipstick shaped balms can do some wonders – besides moisturizing your lips! Did you know facts are that  lip balms are more than just for our lips? As they are composed with wonderful ingredients to do exactly what they are "called to duty" to do – moisturize! They also serve a great purpose for some other small but very uncomfortable "ailments" that we may experience in our daily life.
Fact No. 1
Did you know facts are, that can  use lip balms for your nose? You know the time when you have a cold and you keep on cleaning your nose with tissues. After a little while you get really sore and chaffed skin around your nostrils, and even the "Aloe Vera" coated tissues are no salvation! It is uncomfortable and can get to the point where you may "dread" the minute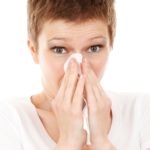 when you have to "again wipe your nose"! Just like when you were a child and your mom would do that to you and there was nothing you could do about it!
Oh…and what about your own children? They probably remember such an episode…don't they? =)
Well, now you can breath a sigh of relief…there is a perfect, non-invasive solution to this small but "big" discomfort….and that is….
LIP BALM!
Yes, Lip balm!  Because of the intensified effect of lip balm to moisturize our lip's tender skin, it is perfect for our sore and rubbed down nostril skin!!
After cleansing your face and having already put on your daily – or nightly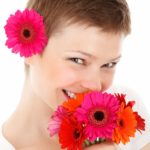 facial moisturizer, take your lip balm and with your finger put some of it on  and  around your sore nostrils skin.  After only 1 day you will notice a fast improvement on the skin. Withing 3 days you will find that it is almost if not totally gone!  Well that does depend in what state you started your treatment.
Start Early
It would be good to start treating your nostrils BEFORE they get to the sore stage, by applying your lip balm at night when you start having that dreaded cold, and in doing so protect your nostrils from getting chaffed away =)
Easy, simple and effective…
Tip No.2 – Cuticle Care
Another tip to use your lip balm for, is for your dried out and possibly sore cuticles!
Yes! Lip balm fixes this too.  Again as it is a rich moisturizing balm, applying it around your cuticles softens them and makes them easy to push back and cut.
If you already have those nasty "paper cut" like tears around your fingers,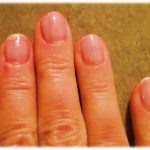 applying the lip balm gently and massaging with your fingertips, soothes the pain, puts a thin protective film on and around the cut and heals it quicker! And there you go…a great way to resolve the cuticle cut-ache issue!
Now, I am thinking, if lip balm is so great to heal those cuticle cuts, could it be useful for those nasty paper cuts? You know, those one you get when opening a ream of photocopy paper? Or just opening an envelope?
Hygiene Caution
Please note that these recommendations need to be taken with a caution to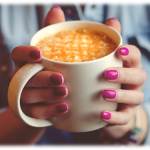 hygiene. You need to make sure that your lip balm is clean from your lips. Your mouth is a hub for bacteria and can be a conduit to infections to open cuts. So make sure to wipe you lip balm with a clean tissue before applying it on an open cut – to be hygienically safe =)
My Conclusion
Lip balms can be very useful for more than just your lips. They are inexpensive and very handy to have in your purse.  There may be more use to lip balms than we think, if you have any tips to suggest I would love to hear your ideas!
I hope you enjoyed this article,and if you have any questions about lip balms or want to leave your own personal tip, leave a comment below.
Click Here For More Wonderful Skin Care Products at the Skin Care Shop!

Founder of Beauty-Over-Fifty.com