What would be the best Lipsticks Top Tips that will make your lips picture perfect?
There are so many advice out there about lipsticks, lip-liners, lip-gels…how do you know what to choose? And what would work best for you? Well of course that is very individual to each one of us.  So here I would like to sort out the "needles from the haystack"!
Depending on our skin tone, different colors will suit each of us, and I am sure you have already figured by now what is the best lip color for your.  In general there are four 'tones' that you should pay attention to.
Winter – Cold colors, which are sharp and strong such as

Fuscia Pink

,

Ruby Reds

and such.
Summer – Hot colors, which are

Coral Pink

,

Watermelon Red,

Tanned Brown

Spring – Cool colors, such as

Baby Pink,

Salmon Pink

,
Autumn – Warm colors,

Golden Pink

,

Bright Red

,

Browns
The colors mentioned above are just an example, you should check and see which color suits you best.
Lip-Sticks
Lipsticks are very  convenient  as they are compact, provide color WITH moisture so that you can touch up anywhere on the go.  Due to their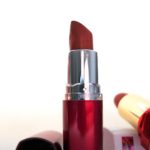 moisturizing attributes they usually don't stay on too long on the lips, eating and drinking erodes them, smoking does so too.  The lipsticks that DO stay on, usually dry-out your lips so much that they are  not for everyday us. It seems that you cannot have the best of both worlds. And then there were….
Lip-Liners
Lip-liners, or lip pencils, come in various thickness and types. Some are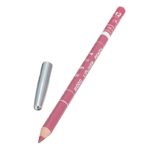 "harder" meaning with less oils, and some are "soft". Naturally, the softer the lip-liner, the more 'oils' it has in it, and like the lipsticks, they don't stay on too long, though they last longer than lipsticks.  a "Long Lasting" technique I have found with lip-liners is:
clean you lips well, making sure no moisturizing creams are left on them
apply your facial foundation  – with a make-up sponge. Your fingers will have oil on them from the cream before!
draw your lip-liner line and fill in with color
dab your lips with some tissue paper
reapply the lip-liner again filling all of your lips, again.
That's it! Your lip-liner will stay on for hours! Yes, even after eating, drinking and smoking! Kissing….? I am not too sure =)
Lip Gloss
Lip-glosses are wonderful for a lush full look, on the go, and fresh look. They come usually in lighter shades and are not meant to be applied "heavily" on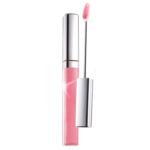 your lips.  They are usually applied ON TOP of an existing color, either lipstick or lip-liner, though you have to remember, once applied on top of lip-liner "long lasting" technique explained above, the long lasting effect will be dramatically downgraded, if not totally erased!
Usually, lip-glosses are best during summer, when you don't want something too heavy and a quick 'brush' over your lips gives a gentle color glow.
In winter, lip-gloss on top of an intensive dramatic color will make your lips luscious and sensual, so you may opt to go for the 'long lasting' lip-liner technique with a strong dramatic Red, and top it of with a good luscious lip-gloss.
Lip Gels
Lip-gels come in small tubs and require their application with a lip brush. This might not be the most convenient or comfortable technique for all of us, but it is well known that applying lip colors with  a lip brush gives a very good proper spreading of the lip color and actually is more economical. Lip gels last much longer than lipsticks as far as usage time is concerned – not the time the color stays ON your lips.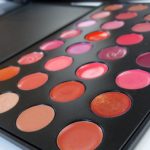 Again there are lip-gels that are "long lasting" and they too tend to dry out the lips, so a lip gloss would be needed. What I don't like with this technique is that the lip-gloss applicator then becomes "dirtied" by the lip color gel and so when you want to use it for another color it has already tainted the vial and the applicator with the first color, or the many other colors you may have used it with…so you don't get a pure 100% color.
I hope you enjoyed this post and if you have any questions about the various types of lipsticks around  or want to leave your own personal review, you are welcome to leave a comment below.
Enjoy Your Beauty…
Orion