Sabon Beauty Products
Sabon, Savon, Soap – a small word with SO much Beauty!
In my journey to reView the Best Skin Care Products on my website, I must include this Skin Care product company in it, as it has quietly but surely taken over the world, in such subtle ways…and yet once you've tried their wonderful products, you simply can't get enough of them!
Introducing Sabon Beauty Products!
These are the creation of the SABON company which was established in Israel 21 years ago by two friends Sigal Kotler-Levi and Avi Piatok, who took a single product, a Lavender Soap and turned it into a store called 'Sabon Shel Pa'am' on Tel Aviv's Shenkin Street which has become a global business operating in 14 countries.
Today, Sabon Beauty Products can be found in 175 stores around the world, and it is one of those little gems that has still not been totally discovered. Possibly, after being purchased by Rocher in December of 2016, it now will spread it's 'wings' stores to even more countries and cities and become synonymous to L'Oreal, Estee Lauder, and Clinique.
A simple Lavender soap 'enterprise', which was based on the idea of a lavish country-style décor and overwhelming scent of soap, has become the cosmetic craze in Japan, where Sabon has achieved a similar & desirable status the likes of Chanel, Guerlain, Estee Lauder, Clinique and more.
So it's no surprise that a review on Sabon's Beauty products is found here, personally having experienced its wonders I choose to share with you and introduce to you the variety of wonderfully scented high quality, paraben & NLS free products in their range.
In these products, you get the wisdom of an ancient land interlaced with the latest of today's technology and the wonders of Mother Earth scents, who could ask for more?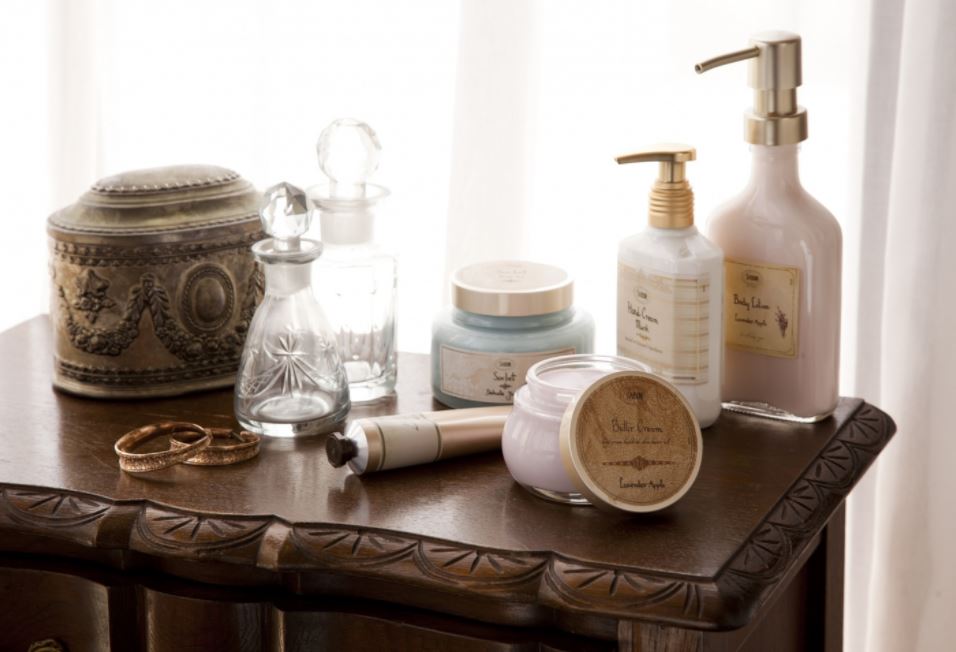 The Wonders of the Dead Sea
The Dead Sea has been a source of medical and cosmetic wonders for hundreds, if not thousands of years, but only in these last two centuries has it been brought to the attention of the whole world!
So What is the Beauty of the Dead Sea?
From psoriasis to general healthy skin care, the Dead Sea has been providing its healthy wealth for whomever gives it a chance!
To introduce you to its wonders, here is a beautiful gift set that will supply you with all the pampering and healing treatment you need.
This Set Contains: Natural Dead Sea Body Mud 150ml, Mineral Body Lotion 150ml, Shower Oil 100ml (See set below) 
The Dead Sea Body Mud is an experience unto itself!  As the Dead sea mud is high in minerals, such as sodium, chloride, magnesium, potassium, iron, and calcium, so it nourishes the skin and helps the circulation which helps bring vital nutrients and oxygen to your cells and carry away toxins and wastes — all essential to healthy and normal cell functioning.
Mineral Body Lotion is an enriched mineral lotion that is designed to complement the circulating action that the Dead Sea Body Mud started, all the while providing much-needed moisture to your epidermis.
The Shower Oil has been designed again, to complement the whole healing, nourishing & pampering process for your body's skin. Use together with the Dead Sea Body Mud, you get the ultimate skin restoration and pampering!
Dead Sea Gift Set – special offer! Only £25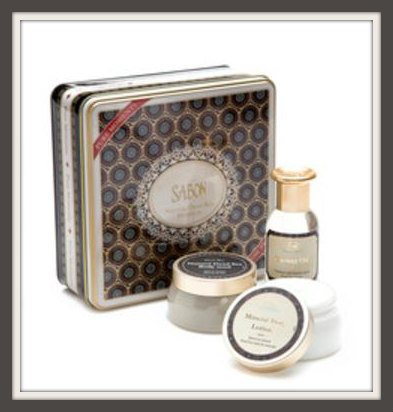 SABON Luxury cosmetic products and gifts. Shop now and receive 20% off! Use promo code: SABON20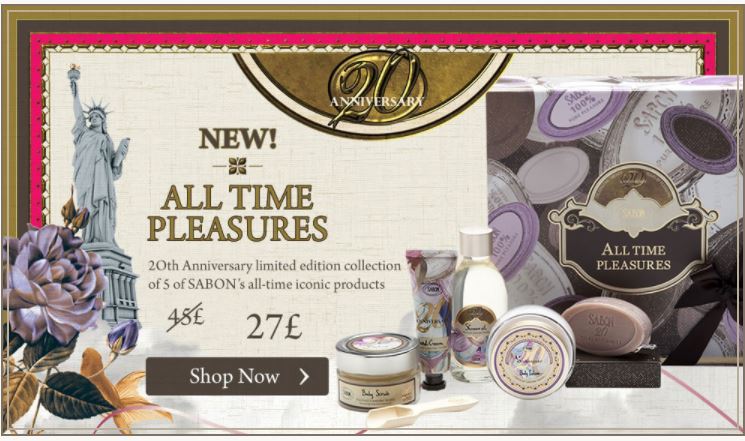 Limited time offer! Buy 2 products and get the 3rd for FREE!
Discover SABON's new line of products for teenagers, but not only!
My Conclusion
If you are looking for what is the power of Sabon Skin Care products, then you have found the place!
These wonderful products have the right composition and beautiful scents to give you a great cosmetical & pampering experience.
Hope you have enjoyed this post and should you have any questions or comments please write them below.
Click Here For More Wonderful Skin Care Products from the Skin Care Shop!

Founder of Beauty-Over-Fifty.com