Hello ladies, today's post is about an ancient topic, yet very modern and developing every day more and more. Herbal Skin Care Products! Have you ever stopped to think about it?
Skin care is not a topic of modern times; as most of us know, it has been in practice since ancient times, when herbal skin care was probably the only way to take care of skin.
However, nowadays skin care has transformed in a big way. Herbal skin care routines have been almost entirely replaced by synthetic/chemical-based skin care practices which all claim to remedy and fix just about anything under the sun!
The herbal skin care recipes which once used to be a commonplace are not as popular today (and even unknown to a large population).
So, What Happened?
This transformation from herbal skin care to synthetic can probably be attributed to two major things – our laziness, or lack of time, and the every growing demand & commercialization of skin care.
Even herbal skin care products have been commercialized! These commercial herbal skin care products have to be mixed with preservatives in order to increase their shelf-life, hence making them less effective than the fresh ones made at home.
However, it seems that things are changing fast and more people are now opting for natural and herbal skin care routines. But still, most of us do not want to make them at home and so the commercial market of herbal skin care products is on the rise.
I mean, really, do you have the time to run to the "herbal" shop or "organic" shop and search for those 'hard to find' ingredients? I know that with my hectic daily schedule of work, kids, and housekeeping, I'd be lucky to get to my skincare routine at night and still be awake! How about you?
What Are The More Common Herbs in Herbal Skin Care?
There are several herbs that are easily found in gardens and also can be bought in local supermarkets, all you need to know is how to mix them or extract from them the desired properties. Here is a short list of what you can put your hand on easily.
Soothing; Aloe vera, which is an extract from Aloe plant, is one of the most common and best examples of herbal skin care product. Freshly extracted aloe vera is a natural hydrant that helps in soothing the skin. It also helps in healing cuts and treating sunburns.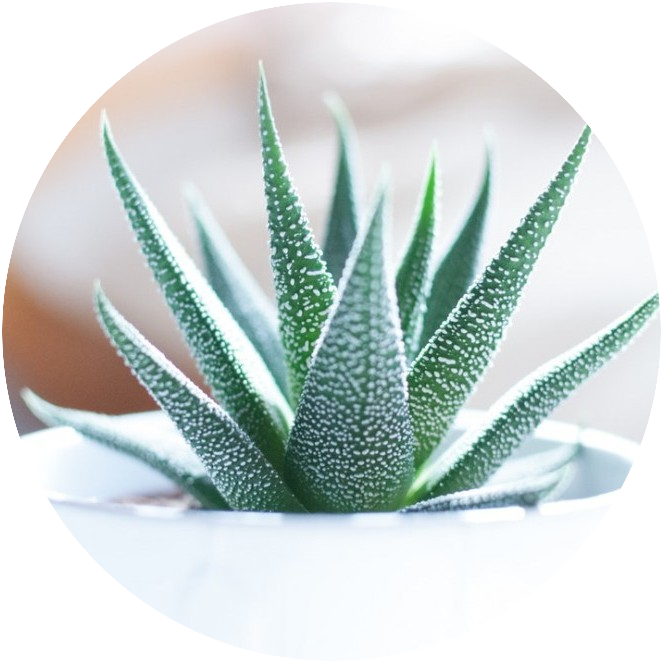 Cleansing; a number of herbs are known to possess cleansing properties. Dandelion, Chamomile, Lime Flowers and Rosemary herbs, are a few examples of such cleansers. Their herbal skin care properties get invoked when they are combined with other herbs like tea.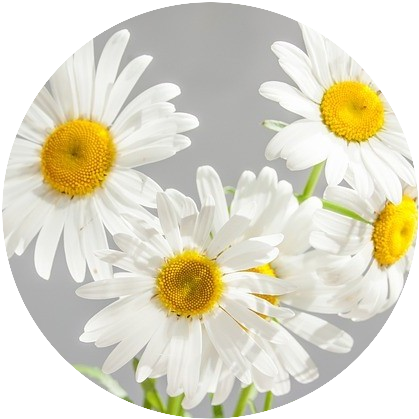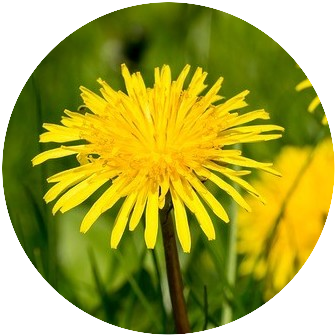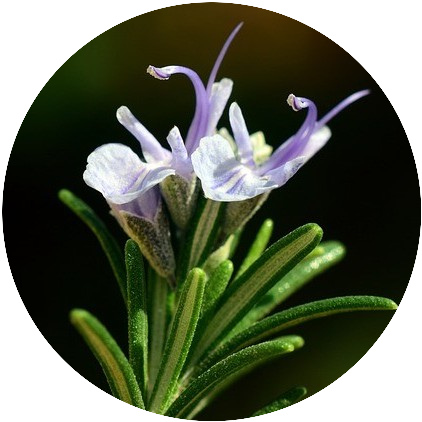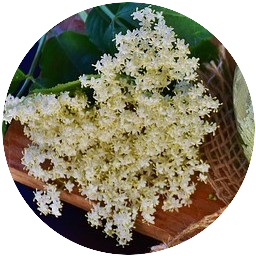 Antiseptics are another important part of Herbal skin care. Lavender, Marigold, Thyme, and Fennel are good examples of herbs that are known to possess antiseptic properties. Lavender water and Rosewater also form good toners.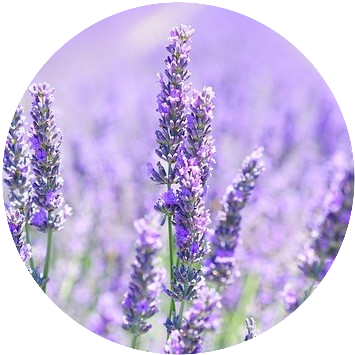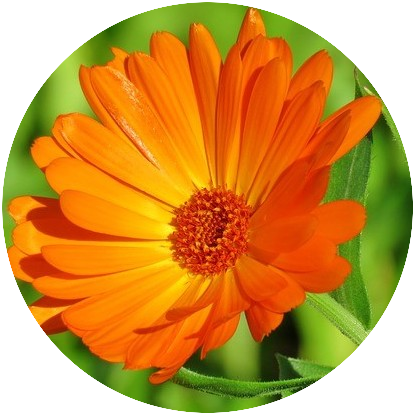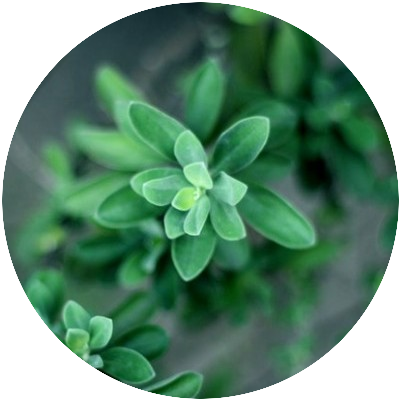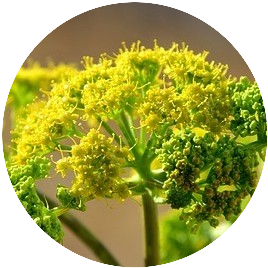 Damage Control; Tea plays an important part in herbal skin care. Tea extracts are used for the treatment of skin that has been damaged by UV radiation.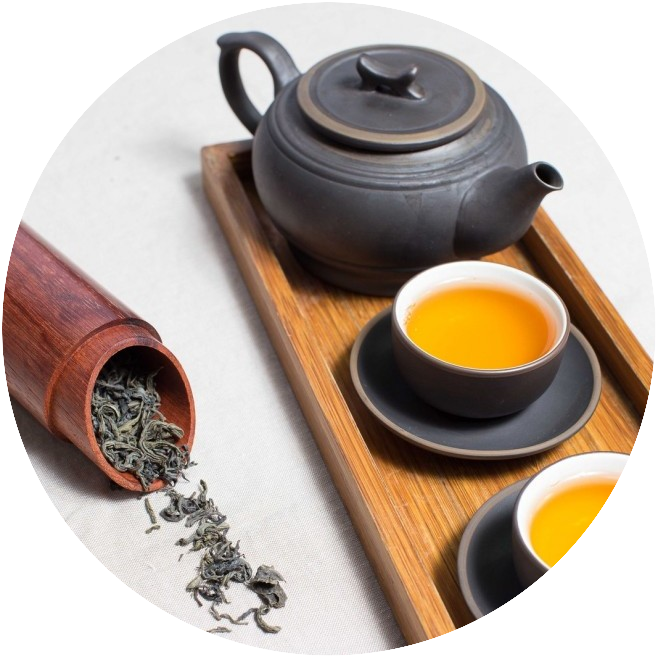 More Challenging Herbal Skin Care – Not Easy to Make
Oils prepared from herbal extracts present another means of herbal skin care. Tea tree oil, Lavender oil, Borage oil and Primrose oil are some of the popular oils used in herbal skin care. Some fruit oils (e.g. extracts from fruits like banana, apple, and melon) find use in shower gels (as a hydrating mix).
Homeopathic treatments and aromatherapies also come under the umbrella of herbal skin care remedies.
The Wider Use Of Herbal Skin Care
Herbal skin care is not only good for the routine nourishing of skin, but also for treatment of skin disorders like Eczema and Psoriasis.
Most herbal skin care products don't have any side effects (the most important reason for preferring them over synthetic products).
Moreover, most herbal skin care products can be easily made at home – if you have the time – hence making them even more attractive. So, herbal skin care is the way to go.
However, this does not mean that you totally discard the synthetic products. Some people go to the extent of debating with their dermatologist if he/she suggests a synthetic product. It is important to take into consideration and possibly accept the fact that some skin disorders may need usage of clinically proven non-herbal skin care products.
What is The Top Line of Herbal Skin Care On The Market
There are several cosmetic 'houses' that invest their entire expertise in herbal skincare and herbal skin remedies,
These cosmetic houses know what is the power of Herbal Skin Care and are naturally of the highest standards, as herbs need to have specific conditions to retain their active ingredients, so as you can imagine, a lot of good hard work is being invested in "coming back to nature".
Here I am happy to suggest to you several products from some of the more unique Herbal cosmetics houses for you to choose from.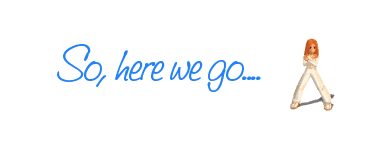 Product No 1: Eminence Herbal Eye Make-Up Remover  

Best place to Buy

: Amazon

This pH-balanced make-up remover uses cucumber, lavender, calendula, and chamomile to gently soothe even the most sensitive eyes, leaving your skin hydrated and clean.
Ingredients
IngredientsSpring Water, Coco Betaine (Coconut Derived), Calendula Flower Extract, Decyl Glycoside (Glucose), Cornflower Extract, Cucumber Extract, Comfrey Extract, Green Tea Extract, Chamomile Extract, Lavender Extract, Rosehip Extract, Sodium Benzoate (Cranberry Derived), Potassium Sorbate (Sorb apple Derived), Lavender Essential Oil, Chamomile Essential Oil
Product No. 2: Eminence Organic Skincare Herbal Spot Serum for Problem Skin Types

Best place to buy

: Amazon

This Herbal spot serum is excellent for problem skin types. It has high a potency gel that improves the appearance of the skin as it gently exfoliates it. This serum is for oily, problem skin types. It has Walnut leaves which provide gentle exfoliation and tightens skin. Horsetail which softens the skin, and Rosehip which contains vitamin- C.
Product No. 3: Annmarie Skin Care – Herbal Facial Oil for Normal and Combination Skin

Best place to buy:
Amazon
This is a nourish normal or combination skin with a gentle and calming herbal blend. The unique grapeseed oil base helps balance natural oils. In addition, there are several 'exotic' skin-enriching oils such as Tamanu, Passionfruit seed, and Buriti fruit which enhance the skin's natural radiance. It is lightweight, gets quickly absorbed as a moisturizer and feels soothing while delivering essential nutrients for healthy skin.
Product No. 4: Eminence Organic Skincare Neroli Age Corrective Eye Serum

Best place to buy:
Amazon
This anti-aging, corrective eye serum will rejuvenate the appearance of your eyes. It contains powerful ingredients that reduce fine lines and wrinkles along with other signs of aging, and it will brighten the skin around the eyes and tone sagging skin in the eye contours.
This corrective eye serum has gentle ingredients that won't irritate the sensitive skin.
Product No. 5: NUXE Anti-Aging Nuxuriance Serum Pump Bottle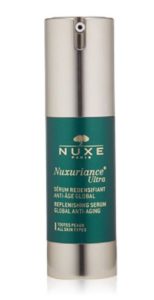 Best place to buy

: Amazon

Now for a little gem! This global anti-aging replenishing serum with saffron and bougainvillea bi-floral cells helps regenerate and re-plump the skin and even out your complexion. The skin appears younger and its natural radiance is enhanced.

The complexion looks even and brighter and facial contours appear more shapely and features lifted.
Product No. 6: NUXE Crème Prodigieuse Reviving Moisturizing Cream-Mattifies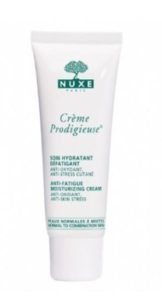 Best place to buy:
Amazon
This face cream is imbued with precious Blue Everlasting Flower extract and is concentrated with powerful anti-oxidants.
It moisturizes, revives and protects skin from oxidative stress. The skin is hydrated and protected and looks radiant. This moisturizer has a silky-smooth texture, is non-greasy, and is with the legendary fragrance of Huile Prodigieuse.
Product No. 7: Eminence Organic Skincare Firm Skin Acai Cleanser with Hyaluronic Acid

Best place to buy:
Amazon
Last, but not least, an age-defying cleanser for mature and dehydrated skin. Formulated with Acai Berry Juice that delivers moisture to improve skin's tone. Blended with Hyaluronic Acid to deeply nourish and plump skin. This cleanser significantly reduces the appearance of fine lines and wrinkles as it is loaded with Seabuckthorn Berry Oil to shield skin's moisture barrier and combat wrinkles.
You are left with smooth and youthful looking skin.
My Conclusion
These are but a few of the many organic and herbal skin care products that are available nowadays on the marketplace, and no, you don't have to go and hunt far and wide, as there are excellent products that can provide you with all the care that you need.
If you are wondering what is the top line 'Herbal Skin Care Product', well that is very dependent of opinions and tastes, my personal recommendations are Nuxe & Eminence as they provide the most concentrated herbal extract in their products and are of very high standards.
But again, this is my personal opinion and taste.
Click Here For More Wonderful Skin Care Products On Amazon
Click Here For More Wonderful Skin Care Products On Amazon
If you too would like to know how to build a website like mine click here

Founder & CEO of Beauty Over Fifty
Founder of Beauty Over Fifty