What is all the hype about Body Moisturizer Lotions? Are they all that important? Does our body really need Body Moisturizer Lotions?
Well ladies, yes…we need them! And much more that we'd like to think!  As I have mentioned in a previous post, our skin stops producing our natural moisturizer – collagen – at about 16 years of age, and from then on, there is a decline in our skin's elasticity – a slow decline, but one that goes on to the end our our days.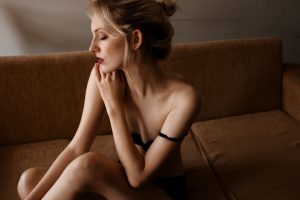 Of course, we have also outside influences that either help accelerate the deterioration or aid the conservation of our skin, and as such we need to know how to aid it best.
Things to Watch out for:
Sunbathing without proper sunscreen
Drinking too much alcohol will dry out your skin
Not drinking enough water
Drug abuse – and yes even some prescription drugs can cause you to dry out!
Shaving or waxing your legs
Cigarette Smoking
Type of soap you wash with
I am sure there are possibly more things we can list here and each one of us will find one or two points at least to which we need to pay attention to.  That is where Body Moisturizer Lotions come into the picture.  They replenish our skin with the necessary moisture needed, keeping it supple and soft.
Have you ever noticed how dry your skin can become when you shave your legs and do not put moisturizing lotion afterwards, so much so, that your skin can become so dry it can look like fish-scales? And then, when applying body moisturizer lotion on such dry skin you'd feel a stinging feeling as your skin "thirstily" absorbs the lotion. When your skin is that dry, it is a clear sign that you need to take better care of your skin!
There is a variety of body moisturizing lotions on the market and knowing which one would best suit you depends on your skin type, skin condition and the climate you live in. I personally find that when I am in a high humid climate I need more moisturizing lotion than  normal, but it must be a light "watery" lotion. In the dry winter I need a thicker more concentrated lotion, such as Shea butter based creams.
For day to day "regular" moisturizing,  you may want a regular "Vaseline" type of cream, while for your feet & hands you might want/need a richer moisturizing cream. I have found that their moisture content is as rich as needed for both feet & hands, so I use one cream for both. What do you use?
When mentioning soaps, nowadays many soaps are "body washes" which have much softer and non-drying effect on our skins, and are enhanced with some kind of moisturizing cream inside which is great!  But for those of us who still use soap bars, you might find these dehydrating your skin much more, and then you many need to apply body moisturizer lotions, after each soap bar use, to aid your skin to regain its moisture. Thought I use moisturizing lotion even after using body washes filled with moisturizing creams, as I don't find it moist enough!
In conclusion, what ever your skin condition is, keeping it moisturized on a daily basis throughout the years will enable you to maintain it supple, soft and young looking.
I hope you enjoyed this post and if you have any questions  or want to leave your own personal opinion, leave a comment below."
Enjoy Your Beauty…
Orion