Having a blog title "Best Skin Care Products" can be considered bombastic!
And you need to take into consideration what would be the actual and true meaning of the word "best"?
Have you ever thought about it really? What is Best? Does it mean Healthy? What do they mean by Best Skin Care Products? Best for us? Or Best for the manufacturer's wallets?
Of course, there are many very good and excellent skin care products out there to suit everyone's type of skin and ailments. But were we to conduct a healthy, non-stressful, pollution free, stress-free, chemical free lifestyle, would we need all these skin care products – really?
Maybe some. But mostly, I believe, were we to eat well, meaning plenty of fruit and vegetables, and some carbohydrates & proteins,  drink plenty/enough water, avoid chemicals such as cigarettes and artificial food additives, we would need only a fraction of the skin care treatments we use as we age.
Now, you are probably thinking…."Ha!!….with all this I may as well live on a desert island!", and you may be perfectly right.
Avoiding our cultural way of living is just but impossible. The only thing left for us to do is to maneuver through life, trying to make heads and tails of things.
So you may buy some organically grown food, drink plenty of water, and drink one glass of red wine each day, but then you are exposed to people smoking around you, pollution from the street, radiation from your cell phones and computer screens, and yes possibly in one of your "healthy" snacks you'll find some food preservative or additive which simply throws all or your "health" endeavors away! Disappointing isn't it?
So, getting to the point of the matter of "Best Skin Care Products", which can be also healthy skin care products, I thought it would be justified to give you some homemade skin care ideas that you may add to your "health" routine if you have one. And if it's all new to you, then welcome to the world of "Homemade…" that is a vast field.
Home Made Skin Care
Leaving all the philosophy aside, what I really would like to talk to you about today is Home Made Skin Care!
This is a thriving industry and many a great solution have been found back at "home base" of Home Made Skin Care.
You may call it "Natural Skin Care" or "Healthy Skin Care" or "Organic Skin Care" – whatever the name, the basis is the same.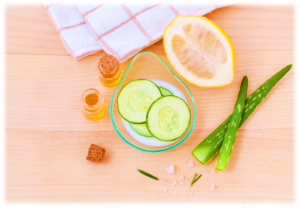 Making your own skin care products at home from everyday condiments can be easy but also cumbersome if you are a busy person on the run all the time.
You can make facial peels, scrubs, & masks. You can have your own homemade skin care cream.
Your own homemade toners, and even eye care creams and treatments – remember those famous pictures of cucumber slices on some young model's eyes?
Home Made Masks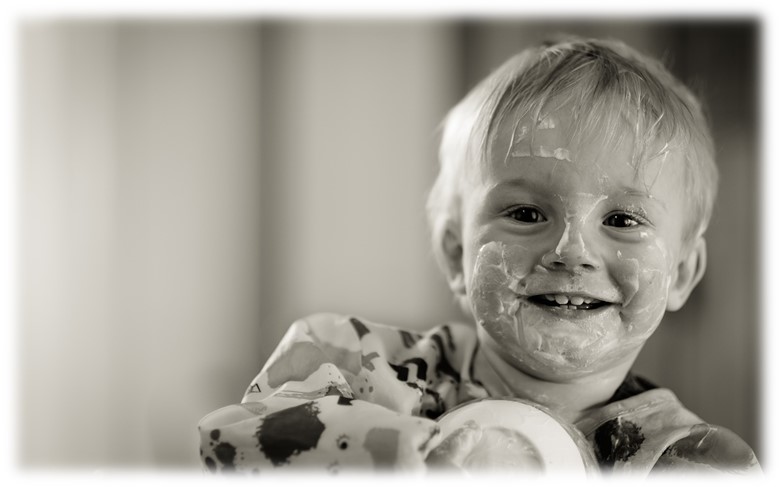 Some of my favorite recipe for a revitalizing homemade mask is the following:
Oatmeal Revitalizing Mask
1/2 cup hot—not boiling—water,
1/3 cup oatmeal.  After the water and oatmeal have settled for two or three minutes
mix in 2 tablespoons plain yogurt,
2 tablespoons honey,
1 small egg white.
How you do it:
Combine Apply a thin layer of the mask to your face, and let it sit for 10 to 15 minutes.
Then rinse with warm water. (Be sure to place a metal or plastic strainer in your sink to avoid clogging the drain with the granules.)
If you're looking for a quick pick-me-up that will leave you feeling and looking refreshed, give yourself this oatmeal facial.
Nourishing Plain Yogurt & Orange Mask
You don't have to go to a spa to give your face a quick refresh!
Mix the following: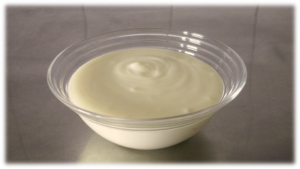 1 teaspoon plain yogurt
juice from 1/4 slice of orange,
Some of the orange pulp,
1 teaspoon aloe
How you do it: 
Slather some of the mixtures on your face & leave on your face for at least five minutes before rinsing it off.
This will leave your skin feeling refreshed while cleansing & tightening the pores.
Nourishing Avocado Mask
Avocado is a well-known all around nourishing fruit, and as a mask, it can do wonders for your skin.
Mix the Following: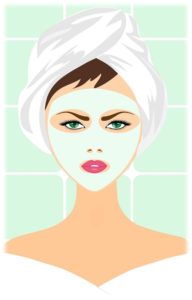 1/4 ripe avocado and mash it up in a bowl until it turns lump free.
1 teaspoon of plain organic yogurt mixed into the pulp
1/2 teaspoon of honey.
How you do it:
Stir all the ingredients well until you get a paste of even uniformity.
Apply the mask on your skin leave for 10-15 minutes or until it dries out.
Rinse out with warm water.
Antioxidant Mask to Brighten Aging Skin
Papaya is a rich antioxidant-filled fruit, and its enzymes help to slough away old, dry skin cells for a glowing, healthy complexion.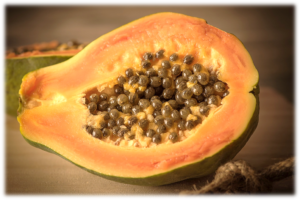 Mix the Following

:
 1/2 a ripe papaya peeled, seeded, and sliced
 1/2 teaspoon honey
 1/4 teaspoon lemon or lime juice
How you do it: 
Blend down the papaya in a food processor or blender until just puréed evenly, and then mix in the other ingredients by hand.
Spread over your face, avoiding your eyes, and let it sit for 10-15 minutes. Wipe or rinse your face clean with a warm damp cloth or wash it off in the shower.
Home Made Facial Scrubs
Coconut Oil & Sugar Scrub
For a refreshing and facial scrub, you don't need much and it is really easy to keep it simple.
Mix the Following: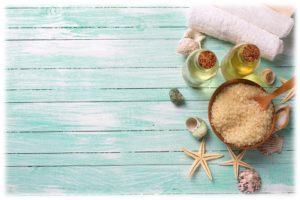 ½ tbsp., coconut oil
 1 tsp., sugar
 small bowl, and stir to combine.
How you do it: 
Rub the sugar face scrub onto clean moist face and/ or neck skin,  for  60 seconds, using gentle circular motions.  Rinse dry with warm water
**For a finer facial scrub you can exchange the sugar to fine table salt, but then make sure you only rub the face-scrub for 30 seconds or so, otherwise it will cause dryness to your skin.
If the salt granules are very small, then the scrub can be suitable for the face, as long as it is used gently. Larger grains can create small cuts in the skin and worsen the skin condition over time. However, scrubs like this are best used only on the body, not the delicate facial skin.
Simple Sugar Face Scrub
To get a refreshing exfoliating and pore tightening skin treatment I really recommend this following scrub, again no more than once a week – as it would be too harsh for the gentle skin of your face.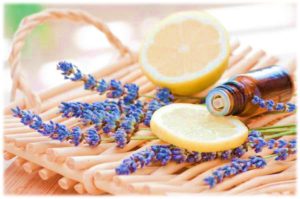 Mix the Following:
1 tsp organic cane sugar (or granulated sugar)
1 – 2 drops of water
1 – 2 drops orange, lemon, lavender or melaleuca essential oil (optional)
How you do it: 
Combine all ingredients in a small bowl. Using the tips of your fingers, gently rub scrub into clean face. Take care to avoid the eyes. Remove by rinsing with cool water, and pat dry with a clean towel.
Blueberry and Honey Scrub
I bet you never thought of putting Blueberries on your face but they are a great source of antioxidants and no face scrub post would be complete without its mention!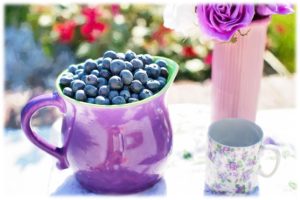 Mix the Following:
1/2 cup fresh blueberries
2 tbsp honey (raw and local is best)
1 – 2 tbsp sugar
How you do it:
Combine all ingredients in a small food processor, and blend until smooth.  Add a generous layer to clean face, and allow to sit for 15 minutes. Rinse clean with warm water. This scrub is ideal for dry to normal skins and is a great anti-aging tool.  To gain the best benefits fro this scrub use at least once a week, twice would be the optimal quantity.
Lemon & Sugar Face Scrub
Made with fresh lemon juice, sugar, olive oil, and honey, this recipe provides a simple exfoliating scrubs that moisturize and brighten the skin. Lemon has been well known for its brightening/whitening effects. This scrub gets your skin cleaned, refreshed and brightened all in one!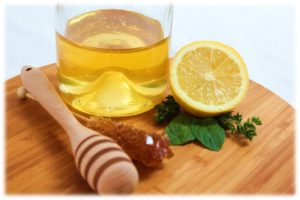 Mix the Following:
1/2 fresh lemon
1/2 cup granulated sugar
1 tbsp olive oil
1 tbsp organic honey
How you do it:
Add lemon juice and olive oil into a bowl (I like to use Tupperware as it is easy storage) and mix well together.
Add the honey and whisk quickly until the ingredients bind together into a medium-to-thick consistency.
You can add or lessen the quantity of the oil and honey that you use depending on how thick you want the scrub to be.
(usually, use one half of a freshly cut lemon for every 1/2 cup of granulated sugar. Combine the sugar and mix. If you feel that there isn't enough sugar to get the scrubbing done, add a bit more.
The lemon and sugar scrub is great for the face, use with gentle circular motions.
This scrub is ideal for people who suffer from breakouts and acne as all of the ingredients are highly beneficial to acne-prone skin.
Lemon tightens pores and evens out the skin tone, sugar removes dead skin cells and cleans pores, olive oil heals acne scarring, and honey prevents future breakouts.
To use, follow the same instructions then apply to clean face in gentle, circular motions. Be cautious of using on open wounds, as lemon has a tendency to sting. Leave on for 7-10 minutes and rinse with cool water.
There are numerous ways to make a lemon & sugar scrub, but I find this one to be the easiest and most effective.
Note to All Scrubs & Masks
*Make a new batch every 2-3 weeks, to ensure that ingredients work as effectively as possible.
Homemade Facial Toners
Facial toners are simple and straightforward.  You can make your own as per your skin condition requires and they don't need much fuss about them.  You apply the toner gently on the face with a cotton pad twice a day, in the morning and at night before your face moisturizer.
For normal to dry skin

, mix 1/3 part vinegar to 2/3 part filtered water. Add a few drops (I add 5-10 drops per 2 oz. of toner mixture) of Lavender or Frankincense oils.

For oily and acne-prone skin

, mix 1/2 part vinegar and 1/2 part filtered water. Add a few drops (I add 5-10 drops per 2 oz. of toner mixture) of Lavender or Frankincense oils.
Store in a glass bottle at room temperature.
Ingredients
I hope you enjoyed this post and if you have any questions about any homemade skin care or want to leave your own personal review, leave a comment below.
My Conclusion
Whatever you may choose to do, whether to make your own "home brand" or buy organic cosmetics online, taking care of your skin on a regular basis is essential in these days of pollution and electronic radiation!  Take care of your skin, it will reward you back with long years of beauty!
I hope you enjoyed this short article and if you have any questions or your own recommendation, please "drop" me a comment below!
Click Here For More Wonderful Skin Care Products On Amazon

Founder of Beauty-Over-Fifty.com