Gel Eyeliners
OK…so you want the best in Gel – right? Well you can't go wrong with this NYX Gel Eyeliner! It is one of the best and most recommended on the market. It is just so perfect in the way it is formulated, its a dream!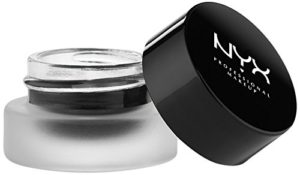 This is an ultra-smooth formula  and is both extremely precise and easily blendable. It is perfect for a bold cat-eye or a sultry smokey look, and you can get it in  5 stunning shades, which can answer all your 'colored eyeliner' issues! Everyone raves about how smooth it is and how it stays on for a long time! At $9.00 this is the gel for you!
If you are one for the professional levels, you will not want to miss out on Bobbi Brown Gel liner, it is the one for pros!  Yes, it is a little pricier than the rest, but I guess there is a good reason for it! It is just sublime!  Some makeup artist swear by it!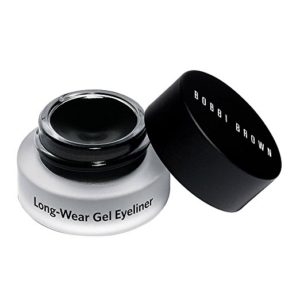 It is smooth to apply, is very easy to be precise with on the eyelid and stays on for the whole day!…or until you take it off! At $25.94 this quality is worth every penny!
The verdict is in, and smudge pots take the prize for sexy eyes! And is the love of makeup artists! This unique gel eyeliner and shadow is an innovative alternative to traditional powder and liquid formulas. This clever little gel has an inky intensity that leaves powder shadows in the dust. A favorite for the sultry, smoky eye.  You can apply it with a liner brush for razor-sharp precision or smudge it with your fingers for more complete coverage.  Also remember to always close the airtight lid to keep the gel soft and pliable.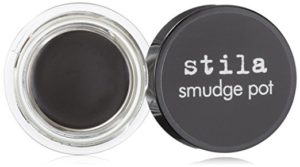 The $20.00 is well worth it for so much versatility!
Enjoy Your Beauty…
Orion
AFFILIATE DISCLOSURE:
"When you buy something from this website, I may receive an affiliate commission. These are my opinions and are not representative of the companies that create these products. My reviews are based on my personal own experience and research. I never recommend poor quality products, or create false reviews to make sales. It is my intention to explain products so you can make an informed decisions on which ones suit your needs best."