Having given you some idea of the types of eyeliners that are out there available for you, I thought it would be just great to have the best of the various types here for your review and purchase.
So here we go, these are the best of their range in accordance to quality and price.
Kohl Eyeliners
When it comes to "the best" L'Oreal rules the eyeliner world in my opinion! Their eyeliners are always just right and soft, stay on for ever – even in "harsh teary" conditions, and don't flake when you sharpen them. Don't you hate it when you sharpen your eyeliner and the tip is too soft and breaks…wasting a lot of precious kohl!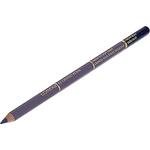 This eyeliner is hypoallergenic, so it won't irritate your eyes, and by far it is the best quality for its price at $11.95
If you are looking for that smokey look with your eyeliner, then this Duo shadow & liner are the perfect ones for you. Again it's L'Oreal, as I said, they are the best at this!;  This smooth precise eyeliner is smudge-resistant and lasts all day long.  It has a silky powder shadow which is crease-proof and long-lasting.  Its sponge-tip shadow applicator is built-in and easy to use so you get the perfect effect each time.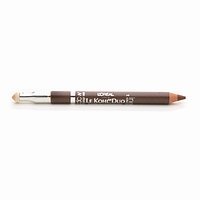 At $7.79 you can't go wrong with this beautiful eyeliner.
This eyeliner is a mechanical one, so you don't need to get your pencil sharpener out!  What's really great about this advanced mechanical liner is that it has  superior long-wearing technology for beautifully defined eyes, up 

to 16 hours!  It has a rich and creamy formula which glides on easily and evenly and sets quickly for fade-proof color.  
Another big plus to this eyeliner is that it is Ophthalmologist-tested so that it is  suitable for sensitive eyes and contact lens wearers.  It does have a built-in sharpener and smudger to create a versatile eye look as it tickles your pleasure!  At $7.12 , again, you simply can't go wrong!
Enjoy Your Beauty…
Orion
AFFILIATE DISCLOSURE:
"When you buy something from this website, I may receive an affiliate commission. These are my opinions and are not representative of the companies that create these products. My reviews are based on my personal own experience and research. I never recommend poor quality products, or create false reviews to make sales. It is my intention to explain products so you can make an informed decisions on which ones suit your needs best."